If you have suffered any type of serious injury or loss due to the negligence or carelessness of another party, then you are entitled to compensation. But, it should go without saying that the claims process is complex in nature and can be very overwhelming especially if it is your first time. This is why it is always crucial to seek professional legal help whenever you are faced with such adversity. You should never go it alone.
However, you just don't hire any lawyer. You need to ensure that the compensation solicitors you choose are the right one for you and your case. Finding the best compensation solicitor is the only way to ensure that your claim is successful. It is the most important decision of the process. The likelihood of you achieving the desired outcome and getting maximum compensation is largely dependent on the lawyer you choose.
With the growth of the internet, lawyers are taking their businesses online. Thus, it has become increasingly difficult to identify the best from the rest as there are thousands of solicitor websites out there all claiming to be the best in the industry. However, selecting the right compensation solicitor for your case shouldn't be as arduous as it seems if you know what to look out for. To help simplify the process for you, here is a brief guide on factors to consider when choosing the best compensation solicitor.
1. Solicitor's Area Of Specialisation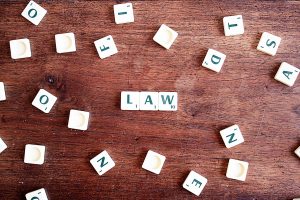 This is one of the most important things to consider when you are looking for a lawyer to represent you. It is worth noting that, just like in medicine, law has different areas and lawyers tend to specialise in different areas including criminal law, family law, employment law and many other areas. Compensation law is complex and requires a legal expert who is fully competent in compensation law. A general lawyer who handles compensation cases on the side is a poor choice. Find a lawyer who has in-depth knowledge and experience in personal injury or compensation law. Personal injury law also has specific areas. Therefore, it is wise to choose a lawyer who has successfully handled personal injury cases in your specific area such as work injury, auto accident, medical negligence, or whichever it may be.
2. Accreditation
Another factor to consider when finding a compensation solicitor is whether they are accredited by the Law Society. Personal injury lawyers who have demonstrated exemplary skill and performance are usually given specialist accreditation. Therefore, ensure that the lawyer you choose is an accredited specialist in Personal Injury Law. You can check for accredited solicitors in the Law Society website.
3. The Solicitor Handling Your Case
If you choose to go with a large law firm, then it is important to know who will actually be handling your case. It is highly likely that the lawyer who you interact with at your first appointment won't be the one handling the legal aspects of your case. The large firms tend to hand down cases to junior staff. Make sure you find out if the individual handling your case is experienced and accredited. You should also request to meet them as this helps to see if they are a good fit for you.
4. Online Reviews
Checking client reviews can get you off to a good start. It is a great way to find out the public's opinion about a particular solicitor or firm. However, since personal injury and compensation cases are often different, your experience with the lawyer may not necessarily be the same as that of another victim. Therefore, you should not rely highly on reviews but they should act as a guide and for getting better insight into what to expect.
5. Payments and How The Compensation Case Will Be Funded
Most compensation solicitors fees are on a contingency basis. This means that you only pay after your case has been won. A good lawyer will use this approach in their payment structure.
You also have to find out how your case will be funded. Will you have to cater for the costs as the case progresses or will the firm cover the costs. Experienced and well-established compensation solicitors will cover for the costs but you will be required to pay back after your case is won.
So, there you have it, all the things that you have to consider when choosing a good compensation solicitor. with the above guide, you greatly increase your chances of a favourable outcome.